If you are somebody who suffers with allergies or asthma, then maybe you should think about getting an air purifier for your house, as they claim to clear the airborne toxins that reside within your home.
Creating a healthy environment to live in is obviously important, but what we all want to know is how effective they really are and if it's worth buying one.

Do Air Purifiers Actually Work Against Dust Mites?
Air purifiers work to absorb any airborne toxins, such as dust, smoke and pollen, from the air inside of your home helping you to stay healthier and breathe easier.
Typically, air purifiers have a built-in filter that sucks in these polluting partials and traps them inside, meaning you simply just have to clean it out regularly.
There are two common ways in which air purifiers operate, either using a HEPA filter or an ionic generation.
HEPA filters are usually more popular as they suck in the polluting particles and trap them within their filter. Whereas air purifiers that use ionic generators remove the toxins from the air within your home by causing them to drop on to the floor.
The most effective way to remove allergens from the air is to use a HEPA filter, so you may want to look into buying an air purifier with this filter.
An alternative option is to use a water-based air purifier, which works in the same way but instead of using a filter to trap pollutants, it simply uses water and an anti-bacteria solution.
This is a much healthier option, as it doesn't use any chemicals in the process of cleansing your house of harmful toxins.
With these machines, like the HEPA filter and ionic generated air purifiers, you simply just have to clean the water solution out regularly to maintain maximise efficiency.
What Features Should My Air Purifier Have?
If you are considering whether or not to purchase an air purifier for your home, you must also be wondering what other particular features are useful to have and how they affect the costs.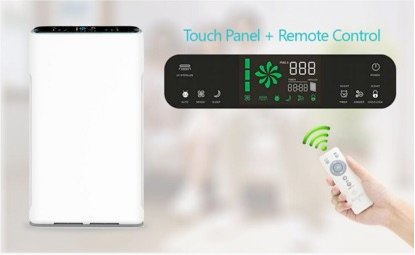 Firstly, you should look for an air purifier that comes with a remote control or a timer, so you can easily control the settings and adjust it to suit your preferences.
Another useful feature to have is a 'night-mode' setting, as it allows the machine to work very quietly so it can continue to clean the air in your home without disturbing you whilst you sleep.
You will also want to choose an air purifier that has an air quality sensor. This is another great feature to have as it causes the machine to monitor the air in your home, automatically sensing when to switch on as the air quality drops.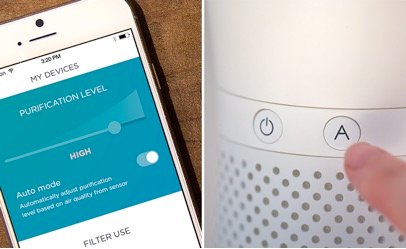 How Much Do They Cost?
An obvious factor when deciding to buy anything is how much it'll cost. Luckily, when it comes to air purifiers you don't need to buy the most expensive models to get the very best.
Researchers have put a range of air purifiers to the test and have proved this very theory.
The average cost for an air purifier that works well is around two hundred pounds, in comparison to many other models that are priced over three hundred pounds and work far less efficiently.
It is definitely necessary to do a lot of research before choosing which air purifier to buy, but as there are so many reviews available online, that shouldn't be too hard.
Can They Be Harmful?
Lastly, you must be careful when choosing which air purifier to buy, as some can be quite harmful. Some air purifiers that rely solely on UV light can turn water and oxygen into ozone, a harmful pollutant.
Unlike the oxygen that we must breathe in order to survive, ozone is a different type of oxygen, formed by three oxygen atoms instead of the usual two that produces the 'good' kind of oxygen.
As ozone can aggravate your lungs, causing further breathing issues rather than eliminating them, you should try to opt for an air purifier with a HEPA filter or another sufficient filter that will decrease the amount of ozone within the air.