Investing in the Dimplex Pur 80 Could Benefit you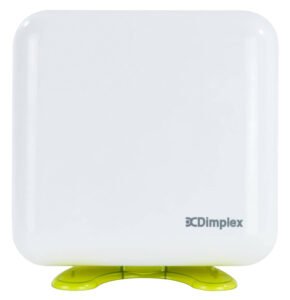 If you are one of the many millions of people who suffer with breathing conditions, skin conditions or allergies, then you will probably find that there are certain triggers that can make the symptoms of your condition much worse. One thing that you might not be aware of is that invisible pollutants in the air inside your home can aggravate your conditions too.
There are a few things that you can do in order to keep the air clean in your home. One of the easiest ways to get cleaner air is to make use of an air purifier. There are hundreds of models available, so choosing the best one for you can be difficult. This is why we have chosen to review the Dimplex Pur 80 in order to give you a better idea of what you can expect from this budget model.
Pros:
Visible results. Upon removing the filter you can see the dust and pollutants that the filter has collected.
It is not too noisy, so would be suitable for running overnight whilst you are asleep.
The unit itself is very compact so it would be suitable for any room in the home.
It is very affordable compared to many other units of the same power.
Cons:
If you have a large room with a lot of dust, this unit probably wouldn't be powerful enough to cope.
The filter will need to be changed quite frequently which can be a nuisance.
Our Review
First of all, let's talk about the way in which the air purifier is packaged. It has been well-protected and well-packaged which is great. It doesn't require any assembly at all, which is another plus point. In terms of the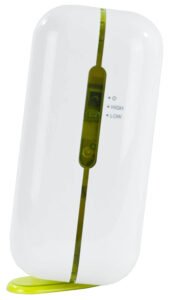 weight of the unit, we were pleased at how lightweight it is. It could be easily transported between rooms as needed. It is compact and stands alone, so would be able to be placed anywhere in the room.
The instructions that are provided with this air purifier are very easy to follow, even for those who have never used a purifier before. Upon first starting the unit up, we were pleased to find out that the controls are very basic. You are able to control the different speeds at which it operates, so you can keep it on low if dust isn't too much of a problem and a higher speed if it is.
One thing that we noticed when taking a look at the filter itself is just how much dust is collected from just a couple of uses. We expected for a budget model like this to not collect much at all considering how compact it is and the fact that it only has a carbon filter, but it actually surpassed our expectations with the amount on the filter.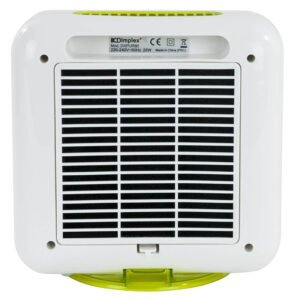 Given the fact that this is a budget model, we were very impressed with its overall performance. It is compact, very simple and easy to use and is highly effective for collecting dust and unpleasant odors. It works just as well as some of the more expensive models out there.

Features:
25w
Active Carbon Filter
Coverage of up to 28 Meters Squared
Stabilizing Feet
Air Outlet Grill
Power Indicator